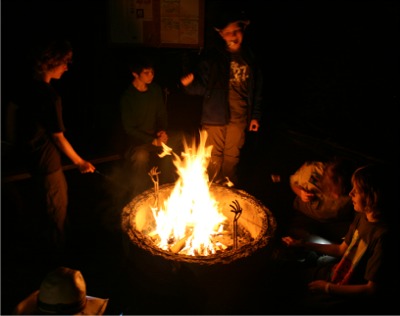 About Camp Hahobas
After over 80 years of providing camping to the Scouts of the Mount Rainier and Pacific Harbors Council, the Camp Hahobas summer camp program was shut down in 2016, and the camp property put up for sale.

After two years of negotiations, a sale of the majority of the camp property to the Department of Natural Resources and the Great Peninsula Conservancy was approved by the Pacific Harbors Council Executive Board.

Excluded from the sale were three parcels of land, comprising 120 acres encompassing the southern portion of the main camp area (Camp Twana), plus the rifle range.

This 120 acres includes the Bear Bowl, the Nature, Enviro. Sciences & Fruitcake Lodges, the Robbins Lake waterfront & boathouse, portions of U lake, the Twana Lodge, Archery Range, Handicrafts and Fools on the Hill.

This property will re-open on May 1, 2019 to Scout Units for weekend camping, however no water or power will be available.

Contact Pacific Harbors Council at 253-682-2217 to make camping arrangements.