Camp Hahobas Closure Notice - A One Camp Plan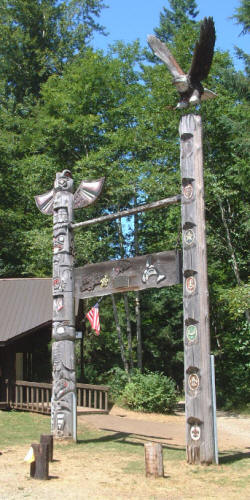 A Bridge to the Future - A one camp plan –
Dear Scouters,
Over the past year there has been a group of volunteers that have dedicated themselves to looking at the future of the Pacific Harbors Council and serving the units and Scouts of our area. They have embarked upon a path to meet your needs with programs that are embodied within the Scout Oath and Law.
After a year-long deliberation, the full board of the Pacific Harbors Council of the Boy Scouts of America voted on Wednesday night to implement a one camp plan to enhance the camp experience and grow our programs especially for new Scouts and families.
Over the last decade the membership in our council has declined by almost 40%. With that, the usage of our properties has also had a significant decline. Only 19% of our units attend summer camp at Camp Hahobas. The result of this under utilization is that that the council has subsidized the financial losses by borrowing money. In addition, the lack of investment in the camps is evident by the poor condition of the facilities.
These declines have had a direct impact on the fiscal capacity of the council and we now find ourselves in a position that we can no longer subsidize the properties. By closing the facilities, we expect to be able to balance our budget, fund operations and pay off past debts.
It is inevitable that there will be lots of rumors and misinformation. It is also inevitable that the choices made will not be comfortable with some and upsetting to many. It is our hope to be transparent and answer your questions. We also wish for you to have the opportunity to share your concerns, hopes and dreams for Scouting in our council.
By going to a one camp plan, we can invest all of our resources and energy into that one camp and make it a place that we can all be proud of.
The council owns five camping properties and two service centers. The board voted to close all the camps except Camp Thunderbird. Camp Thunderbird will become the premier camp for the Pacific Harbors Council and undergo a significant redevelopment plan.
The other four camps and the Tumwater Service Center will be closed over the course of the upcoming months as the council explores strategic alternatives. The Creighton Service Center will remain open. A search will begin to replace the Tumwater Service Center with a smaller rental property.
The council took these actions in favor of developing a "one camp plan" which allows us to focus our resources and volunteer work to result in a sustainable camp to serve our members.
If you have questions, thoughts or concerns, I ask you to share them with me. Your thoughts and input are important. Over the next few months, council leadership will schedule meetings in each district so that we can discuss this in person as well.
We don't have all of the answers yet, but we believe that this course of action gives us the best chance to guarantee that we have the ability to serve your Scouting needs for future generations of Scouts.
This was a painful decision which no one wanted to make. However, by making this decision we have built a bridge to the future for generations of Scouts to come.
Yours in Scouting,
Ralph Voelker
Scout Executive
253-752-2134
Ralph.voelker@scouting.org
---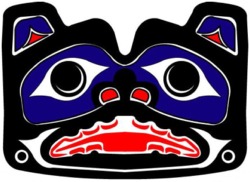 Camp Hahobas Scout Reservation
Camp Hahobas (360)372-2701
Call Now: 360-372-2701
Contact Us
Home
Partner Links
Copyright 2015
Directory Managager.mobi®
Website Design by Dragonwyck® Web Design L.L.C.



If you have questions or comments about this website,
please contact the Webmaster